Leitrim Society of Boston
Society Photographs

---
1999 Christmas Party at the Irish Cultural Center, December 12, 1999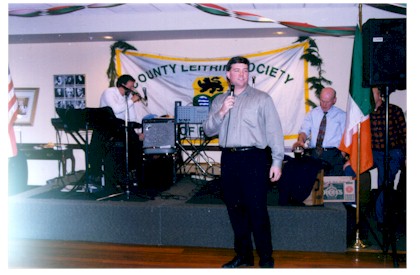 We held our christmas party on December, 12th, 1999. John McGrath, Society Vice President was MC for the evening.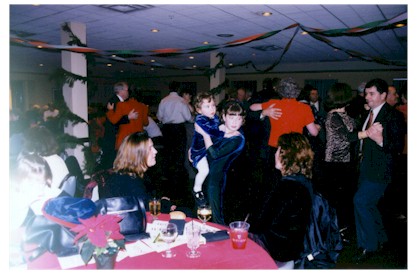 The party was held at the Irish Cultural Center, Canton, Massachusetts. Over 200 people attended.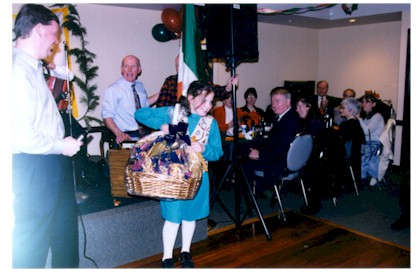 Shown here is John McGrath awarding prizes after the raffle.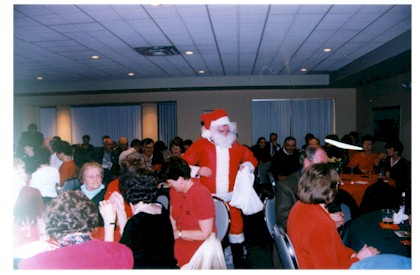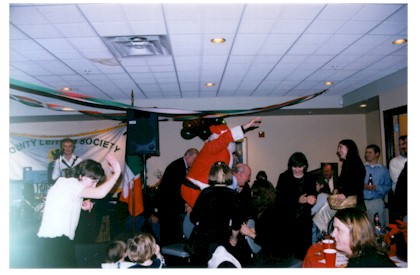 We had a special guest appearence from a visitor from the North Pole!!
Copyright © 1999 - 2001 County Leitrim Society of Boston.