Leitrim Society of Boston
Society Photographs

---
2nd Annual Golf Tournament, August 1, 1999
We held our 2nd Annual golf tournament on Sunday August 1st, 1999, at the Newton Commonwealth Golf Course, Newton, Masssachusetts. Around 15 teams teams took part on a beautiful sunny afternoon. We then retired to the function room of the CastleBar for a buffet and a prize giving ceremony, and of course a few beers to cool off! Frank O'Rourke did an excellent job in organizing the event. The proceeds from the event were donated to local charities.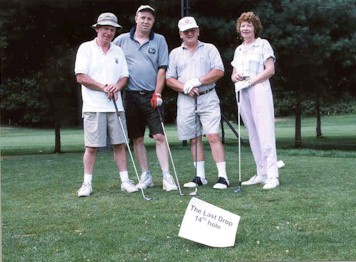 Jim Gallagher and team.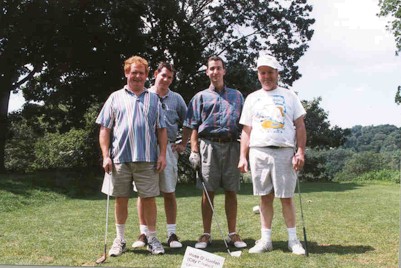 PJ. Hartigan and team.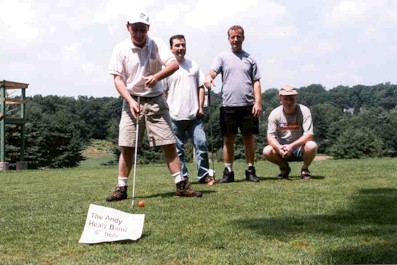 Seamus Shanley, Pat Shanley, Denis Mc Gloin and Francis Kelly.
Noel Murphy and team.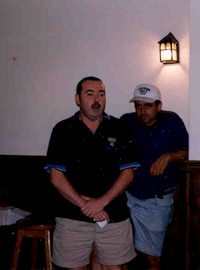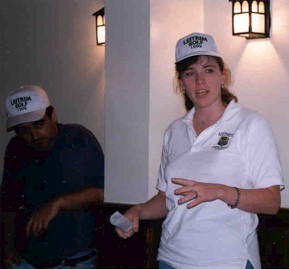 Martin Mc Cormack of the Cystic Fybrosis Association thanks the Leitrim
Society and the people who took part in the Golf Tournament for the donation
received. Leitrim Society President Theresa Mawn thanks all the
participants, sponsors and organizers of the Golf Tournament, in particular
Frank O'Rourke.
Copyright © 1999 - 2001 County Leitrim Society of Boston.