Leitrim Society of Boston
Society Photographs

---
Annual Spring Dance, April 18th, 1999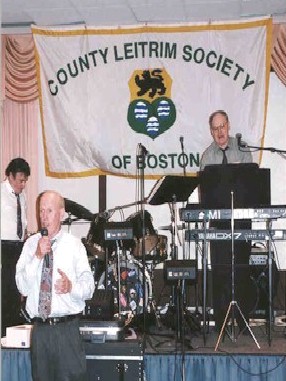 Outgoing President Jim Gallagher address's the crowd.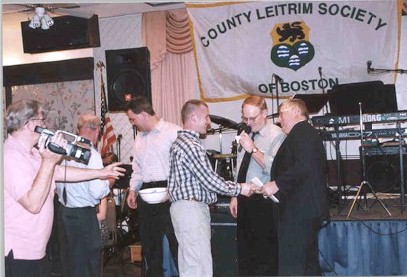 Michael Gill wins the membership raffle of a round-trip to Ireland. The second round-trip ticket to Ireland was won by Catherine Meceli.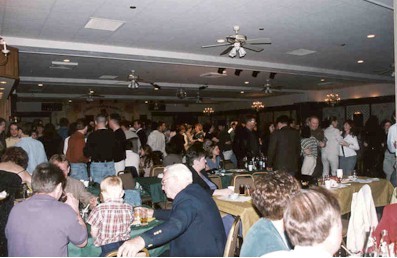 Around 400 people attended the April Spring Dance at Concannon's Irish Village, Norwood, MA.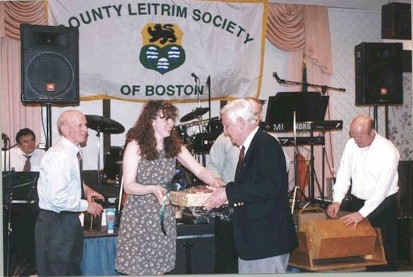 Incoming President Theresa Mawn presents a prize.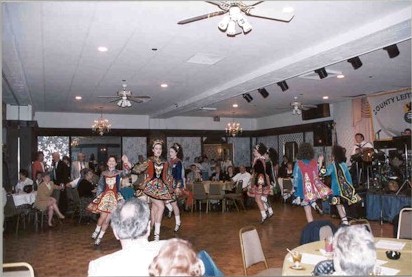 Traditional Irish stepdancers perform at the Dance.
Thanks to Michael Costello for taking the photographs.
Copyright © 1999 - 2001 County Leitrim Society of Boston.